Welcome.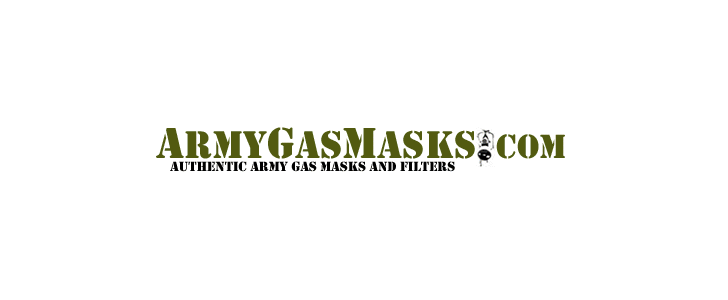 Browse the largest online collection of U.S. Army gas masks, Israeli gas masks, Russian gas masks, Korean gas masks, German gas masks, Swedish gas masks and all other non-military issue gas masks and filters.
Our current inventory includes everything from Genuine Issue (GI) WWI, WWII, Korean, Vietnam and current issue gas mask and supplies. We also carry a large selection of European Gas Masks as well as commercial NBC gear. There is something here for everyone from collectors, police, to folks looking for preparedness items.
We have been in the surplus business for over 10 years. Read the About Us link for a history of our store. Over the years we have built a reputation of being honest and treating our customers fairly. Our buyers include the public, entertainment, local government, regional/national government, schools, churches, clubs etc.
We hope you find what you're looking for, but if you don't please call or Email us with your requests.

U.S. ARMY Unissued M17A2 Field Protective Gas Mask
Vintage Dustfoe Respirator with extra filters
Canadian Military C3 M69 Gas Mask and filter
US Military Issue M17A1/M17A2 (M17) Field Protective Gas Mask and filter.
Rare Dustfoe Respirator mask and filters. Manufactured by Miller & Griesinger company of Arkansas City, Kansas.
Canadian Military issue C3 Gas Mask and 60mm filter/cannister.
Russian Gas Mask Filter 40mm thread - Soviet Surplus
Rare Chinese Army M69 Gas Mask and Filter
U.S. Army M45 Gas Mask Kit with Accessories - Unissued
Original and sealed Russian Surplus 40mm NBC Filter.
Chinese Army Military M69 Gas Mask, Carrier and Filter.
Unissued U.S. Military M45 gas mask kit complete with all accessories including SOG hose.
Surplus Canadian C-4 Gas Mask Respirator Army Military
Soviet/East German SchM41M Protective Gas Mask
Vintage Military Trench Art ND Mark V Gas Mask Carrier
Canadian Military C4 defense gas mask/respirator developed by DREO.
Genuine Russian/East German SchM41M Protective Gas Mask, filter and olive drab carrying bag.
US NAVY ND MARK V gas mask carrier/bag with trench art.
Surplus IDF SMARTAF Baby / Infant Protective Wrap Gas Mask Respirator
French Military ANP first generation M51 Gas Mask Respirator Circa 1950s
Swiss SM-67 Civilian Issue Protective Gas Mask
Israeli SMARTAF baby / infant / child protective wrap gas mask.
French Military issue M51 Gas Mask, Filter and carrier.
Original Swiss SM-67 Civilian Issue Gas Mask Kit
U.S. ARMY M2A2 Service Gas Mask and Carrier
Czech Military CM-3 Gas Mask, Filter, Carry Bag (rare Model Z from Cold War)
Russian VPHR Chemical Weapon Detector - Portable Soviet Army Chemical Testing Device
WW ll U.S. Army Heavyweight Model M2A2 Service Gas Mask.
Called the "Model Z" by some, this Czech military gas mask manufactured by the "Red October" unit of Gumárny Zubri, a subsidiary of the oldest rubber Optimit company in Odry, Czechoslovakia, is more technically known by its manufacturer's model number, the (OM) CM-3. The Czech CM-3 gas mask began production in 1961.

A must have for any gas mask collector, the Model Z Czech gas mask (Czech CM-3 gas mask) is one of the more rare models from the Cold War Era with its Bakelite speech diaphragm.

This set includes mask, filter, & carry bag. Military surplus, unissued/unused.
Genuine Russian/Soviet VPHR Portable Chemical Weapon Detector.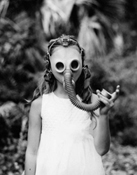 Modern chemical warfare began on April 22, 1915, when German soldiers first used chlorine gas to attack the French in Ypres, against Canadian and French colonial troops. The initial response was to equip troops with cotton mouth pads for protection. Soon afterwards the British added a long cloth which was used to tie chemi
cal-soaked mouth pads into place, and which was called the Black Veil Respirator. Dr. Cluny MacPherson of The Royal Newfoundland Regiment brought the idea of a mask made of chemical absorbing fabric and which fitted over the entire head to England, and this was developed into the British Hypo Helmet of June 1915. This primitive type of mask went through several stages of development before being superseded in 1916 by the canister gas mask of 1916. This had a mask connected to a tin can containing the absorbent materials by a hose.
But the inventor of the first effective coal gas mask was Russian scientist Nikolay Dimitrievich Zelinskiy in World War I (in 1915) against German gas attacks. In 1916 his gas masks were accepted on arms of the countries of Triple Entente. Zelinskiy gas mask is the most popular in the world.
Gas masks development since has mirrored the development of chemical agents in warfare, filling the need to protect against ever more deadly threats, biological weapons, and radioactive dust in the nuclear era. However, where agents that cause harm through contact or penetration of the skin occurs, such as blister agent or nerve agent, a gas mask alone is not sufficient protection, and full protective clothing must be worn in addition, to protect from contact with the atmosphere. For reasons of civil defense and personal protection, individuals often purchase gas masks in the belief that they prevent against the harmful effects of an attack with nuclear, biological, or chemical (NBC) agents; this is not the case, as gas masks protect only against respiratory absorption. Whilst most military gas masks are designed to be capable of protection against spectrum of NBC agents, they can be coupled with filter canisters that are proof against those agents (heavier) or just against riot control agents and smoke (lighter, and often used for training purposes); likewise there are lightweight masks solely for use in riot control agents and not for NBC situations.
Although thorough training and the availability of gas masks and other protective equipment can render the casualty-causing effects of an attack by chemical agents nullified, troops who are forced to operate in full protective gear are less efficient in completing their given tasks, tire easily, and may be affected psychologically by the threat of attack by these weapons. During the Cold War era, it was seen as inevitable that there would be a constant NBC threat on the battlefield, and thus troops needed protection in which they could remain fully functional; thus protective gear, and especially gas masks have evolved to incorporate innovations in terms of increasing user-comfort, and in compatibility with other equipment (from drinking devices to artificial respiration tubes, to communications systems etc). The gas mask has thus now arrived at a 'fourth generation' of development. Learn more about the development of military gas masks throughout history.